The locomotive below was road number 11 owned by the Paducah, Tennessee,
and Alabama Railroad Company. The locomotive was configured as a 4-4-0.
It was built by the McQueen Company in 1876. It had 17" x 24" cylinders and 62"
driver wheels. It weighed 79,500 lbs. It was running freight and
passenger traffic between Paducah and Memphis in 1894. It would
have been a regular through Westport, Yuma, and Wildersville,
Tennessee. It became part of the NC&StL rolling stock in 1896. It was
later sold to the Georgia Car & Locomotive Company on 1 June 1919.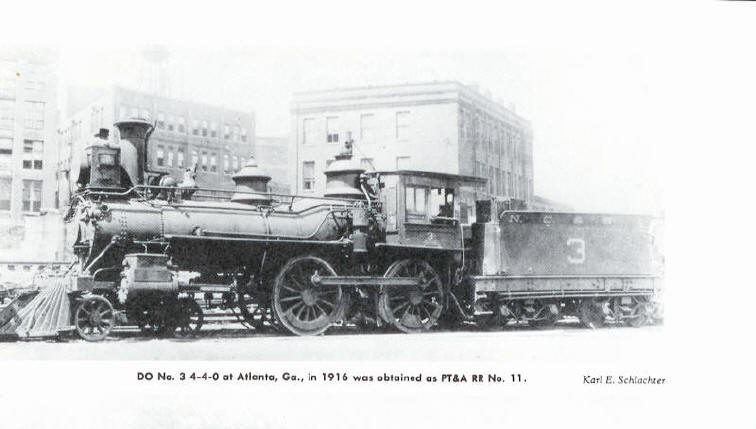 From "Nashville, Chattanooga & St. Louis Railway: History and Steam Locomotives."
© 1967 by Richard E. Prince. Published by Indiana University Press, 2001.
Reprinted by permission of Indiana University Press."