Clarksburg High School
Class of 1924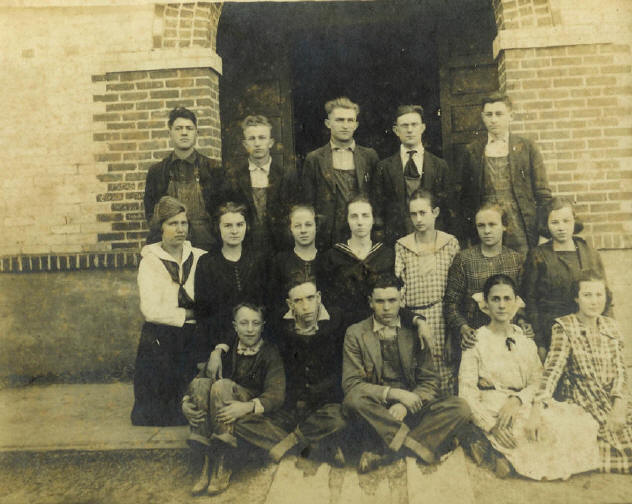 Left to Right:
Front Row: Justin Compton, Unknown, Arthur Milam, Pauline Walter Wall,
and Thelma M. Kee.

Second Row: Iva Benton, Ollie Darnall, Lora Wilson, Sara McGill,
Nell Flake, Lora Laycook, and Ollie Hood.

Third Row: Genie Black, Robert Burton Wilson, Grady Butler,
Roy Pritchard, and Bennie Scott.