Corporal John H. Grogan
Company G, 7th Tennessee Cavalry (US)

21 Sep 1842 - 18 Nov 1864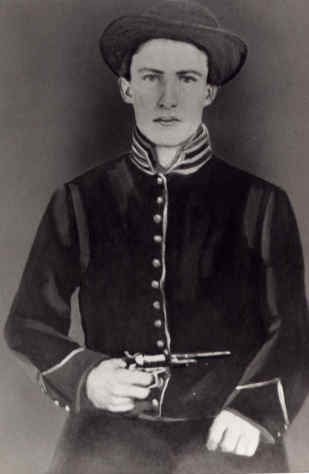 and brother,

Granville H. Grogan
21 Oct 1844 - 18 Nov 1864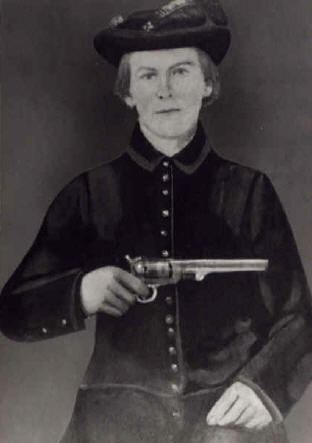 John H. Grogan and brother, Granville H. Grogan, were murdered
by "bushwhackers" during the American Civil War
in the vicinity of New Liberty Baptist Church,
7th District, Carroll County, Tennessee.
"Murdered" is verified on grave markers
of both soldiers at New Liberty Baptist Church.
Military records provide information that John H. Grogan made
Corporal in Company G, 7th Tennessee Cavalry (US).
Military records have not been found on
Granville Grogan even though his photograph
was made in a U.S. Cavalry uniform. The family story
is that the "bushwhackers" made the family watch the
execution.
Photographs were provided by Steve McDaniel, who is married to
Phyllis Taylor McDaniel, a relative of these soldiers.