John F "Booker" Pendergrass Family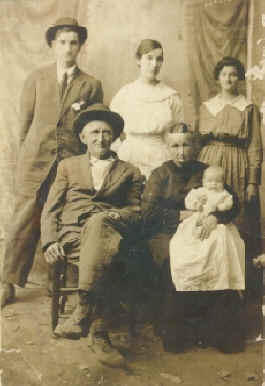 Left to Right:
Front Row: John "Booker" Pendergrass, Bettie A. Brandon,
and
Duncan Augdon Pendergrass (grandson).

Back Row: John William (Bill) Pendergrass, Nova J. Montgomery,
and Amanda B. Pendergrass.

Miscellaneous notes: This photograph was taken during the period of time that Frank Pendergrass was in the military service.
Photograph provided by James Adron Pendergrass