Family of

Newton Addison Adams
11 Mar 1855 - 17 Jan 1938

and wife

Mary Frances Pruett
11 Jan 1864 - 9 Apr 1938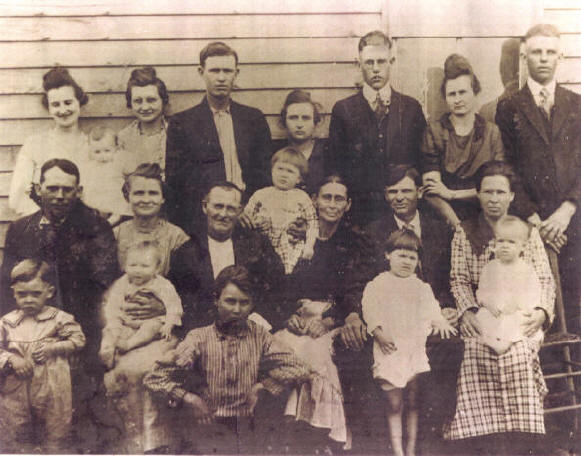 This is the family of Newton Addison Adams
and Mary Frances Pruett.

Left to right:

Front Row: J.N. Todd, Robert Todd, Joe Adams, and Beulah Adams.

Second Row: Bob Todd, Estelle Adams, Newton Addison Adams,
Mary Frances Pruett, Everett Adams between
Newton Adams and Mary Frances Pruett, Luther Adams,
Lilly Azbill Adams (Luther's wife) - Lilly is holding daughter Sue Adams.

Third Row: Florence Adams and Ora Adams Todd holding O.D. Todd,
Dayton Todd, Dona Adams, Zelmer Anderson who later married
Fredonia Adams, Rab Anderson, brother of Zelmer Anderson
who was dating Flora Adams at the time.


Photograph provided by Dorothy Taylor Porter.