Doctor Daniel B. Homer McGill
3 July 1857 - 30 October 1941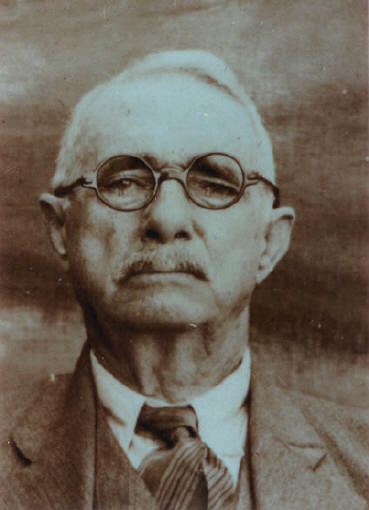 Dies at Clarksburg: Last rites for Dr. H.D. McGill, 84, one of
he state's most widely known physicians, were conducted
at the Clarksburg Church of Christ Sunday afternoon with Bro. W.L.
Denton of Holladay officiating. Dr. McGill died at the home of
his daughter, Mrs. R.B. Wilson, at Clarksburg, Thursday night following
a three week's illness. He was one of the state's oldest practicing physicians
in line of service having practiced medicine for sixty-three years.
He began practice at the age of 21 years. The son of the late
Sarah Meals and E.T. McGill, Dr. McGill was born in Henderson County
on July 3, 1857. His early education was received at Huntingdon schools
and he was graduated from the old Nashville School of Medicine,
now the University of Tennessee. He opened practice at
McLemoresville but soon moved to Clarksburg, where he was
practicing at the time of his death. He received graduate
work in homeopathics at the St. Louis University. Survivors
include four daughters, Mrs. J.D. Tilson, Sr., of Lexington;
Mrs. R.B. Wilson, Clarksburg; Mrs. Joe Netherland,
Murfreesboro, and Mrs. J.W. Dunn of Tupelo, Mississippi;
one sister, Miss Mary McGill of Clarksburg; and a
brother, A.S. McGill, Camden. Burial was in the Blair Cemetery
at Clarksburg.
Photograph provided by courtesy of Dorothy Taylor Porter.